About high security bolt seal
Views : 384
Update time : 2017-10-25 16:04:58
High security seal is used to press the button lock, it has metal lock body, folder spring structure internal, the security bolts are cold formed from metal cold forming, the surface is galvanized , outsourcing covered with ABS plastic.
I
t has a good anti-corrosion and anti-counterfeiting features, pull strength more than 15 kN, unlocking need to use a special large forceps or hydraulic shear to cut off.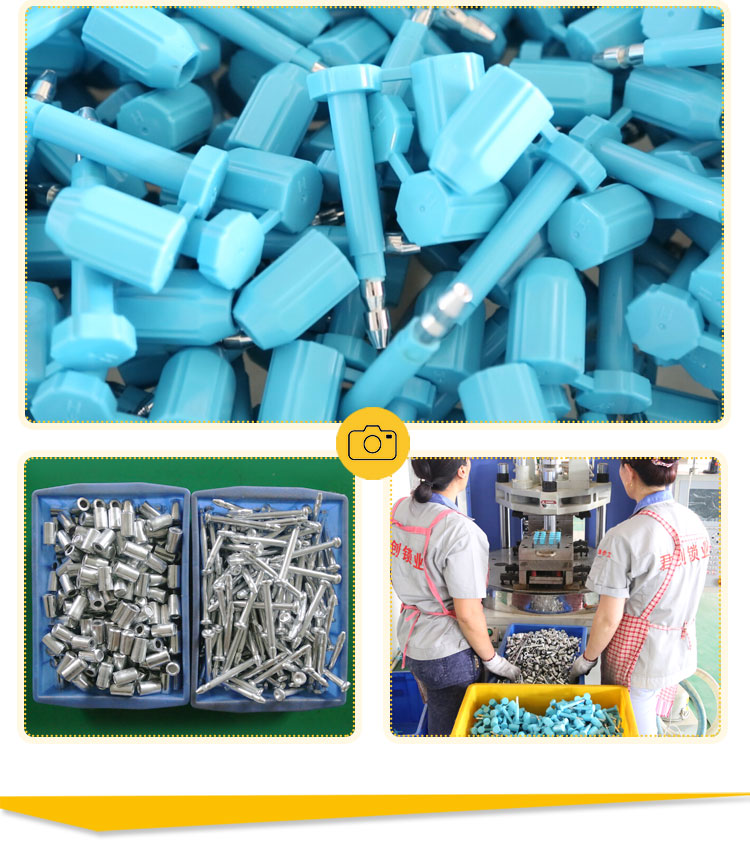 High security seal operation is simple to use, just split the connecting between lock bolt and lock cap, make the lock lever through the keyhole, and then the lock on the button, when you hear the crisp voice can be followed, better to move the lock lever and if lock is installed successfully. Because sometimes there will be virtual buckle of the situation, which will lose the anti-counterfeiting function.
Appearance of bolt seals could be a variety of colors, according to the clients to customize, lock body can also be printed by laser marking with company name, LOGO, bar code or serial number. Lock body plus transparent cover to protect the internal logo, to prevent being changed.
High security bolt seals can be used not only in containers , but also in express car, truck, trailer, tanker rail transport, toolbox, safe, lockers, etc.
I
t has very wide application.